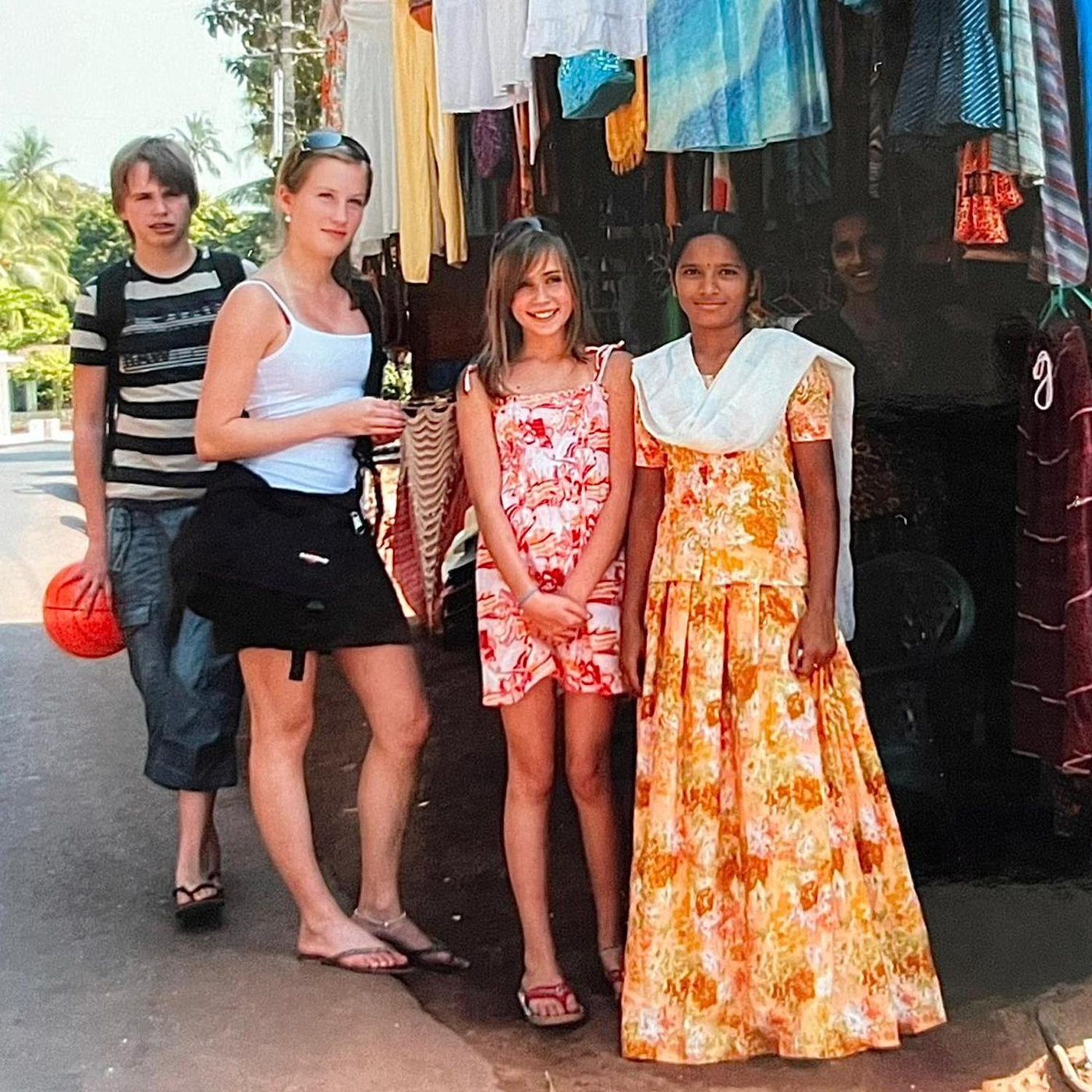 Our story..
We are Beau & Lynn, two sisters who grew up together with a love for jewelry and the Indian culture. When we were young our father went to visit India for business very often. He always brought us the most beautiful jewelry back home. In 2009 we visited India for the first time with our family and got to explore the colorful cities and the culture ourself. Our gemstone collection began to expand and expand..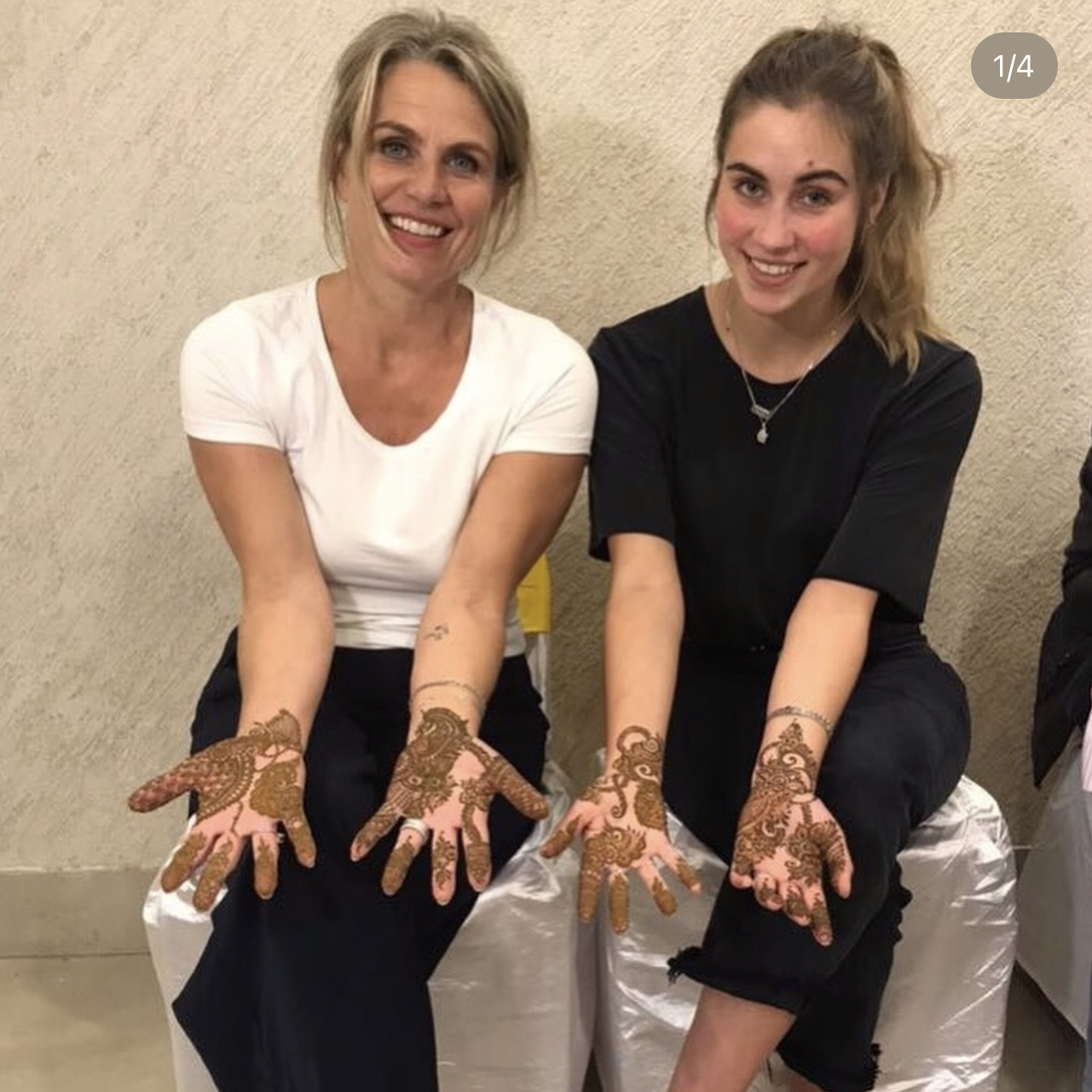 In 2018 we visited India again. We started to look for the best factories according to our values. The work environment is very important to us, so wanted to experience this ourself. Our mom, who (obviously) also loves jewelry, joined us. Together we created our first collection!
Because of our mother's help and support we decided to name our brand after her: Josephina.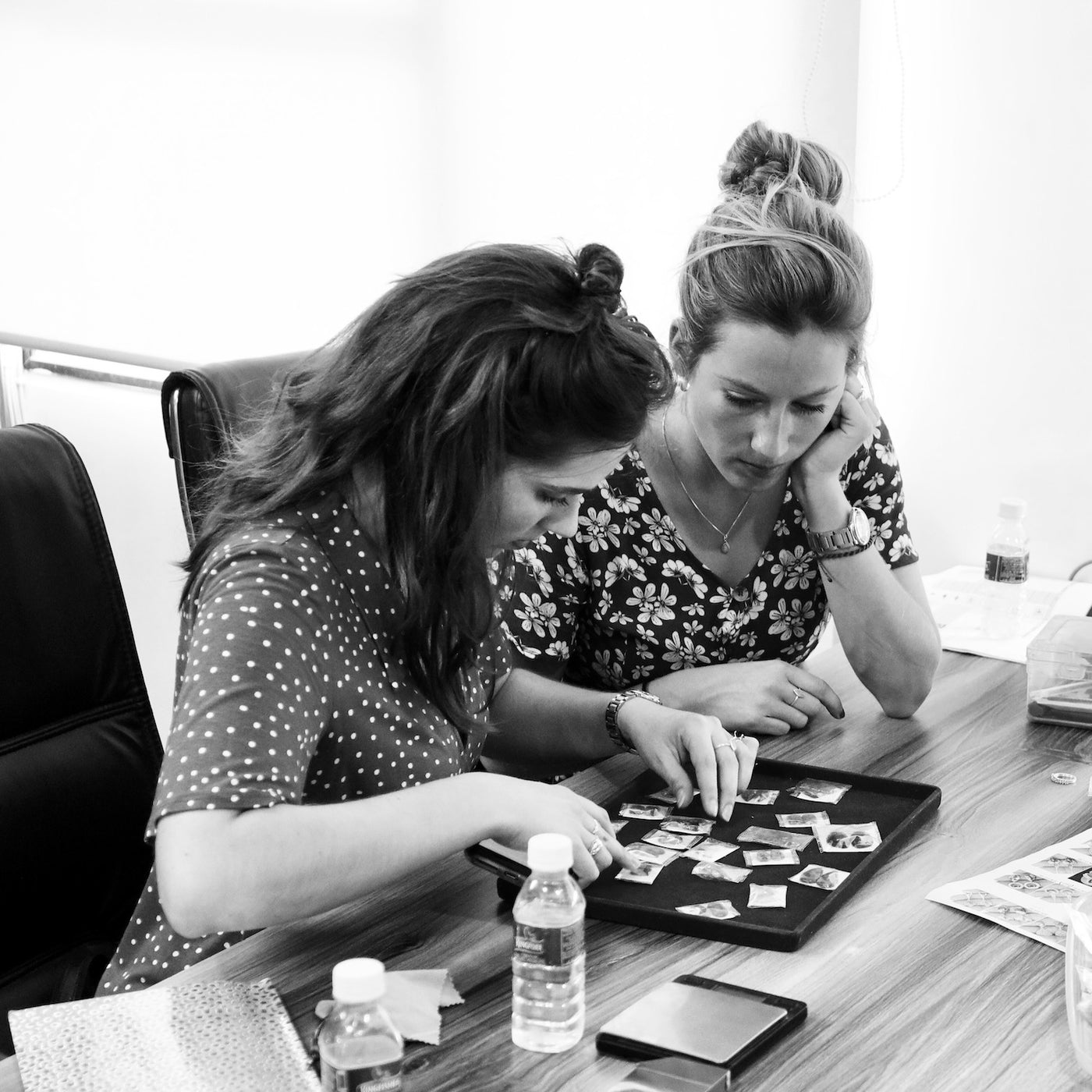 In 2019 we went back to India. We visited the factories we work with and got a first glimpse of the new collections they were working on. To be more sustainable we are always improving our quality and work flow. After a product design and sample is approved we produce in small batches to avoid overproduction. We use no-nonsense packaging because we don't like waste.

We use recycled silver for our 925 sterling silver jewelry. Our gold plated jewelry is made to last long, with brass as base, a 14K gold plating & special coating to last even longer. For our 14K gold jewelry we use recycled gold.

We spent a lot of time choosing the prettiest gemstones for our jewelry.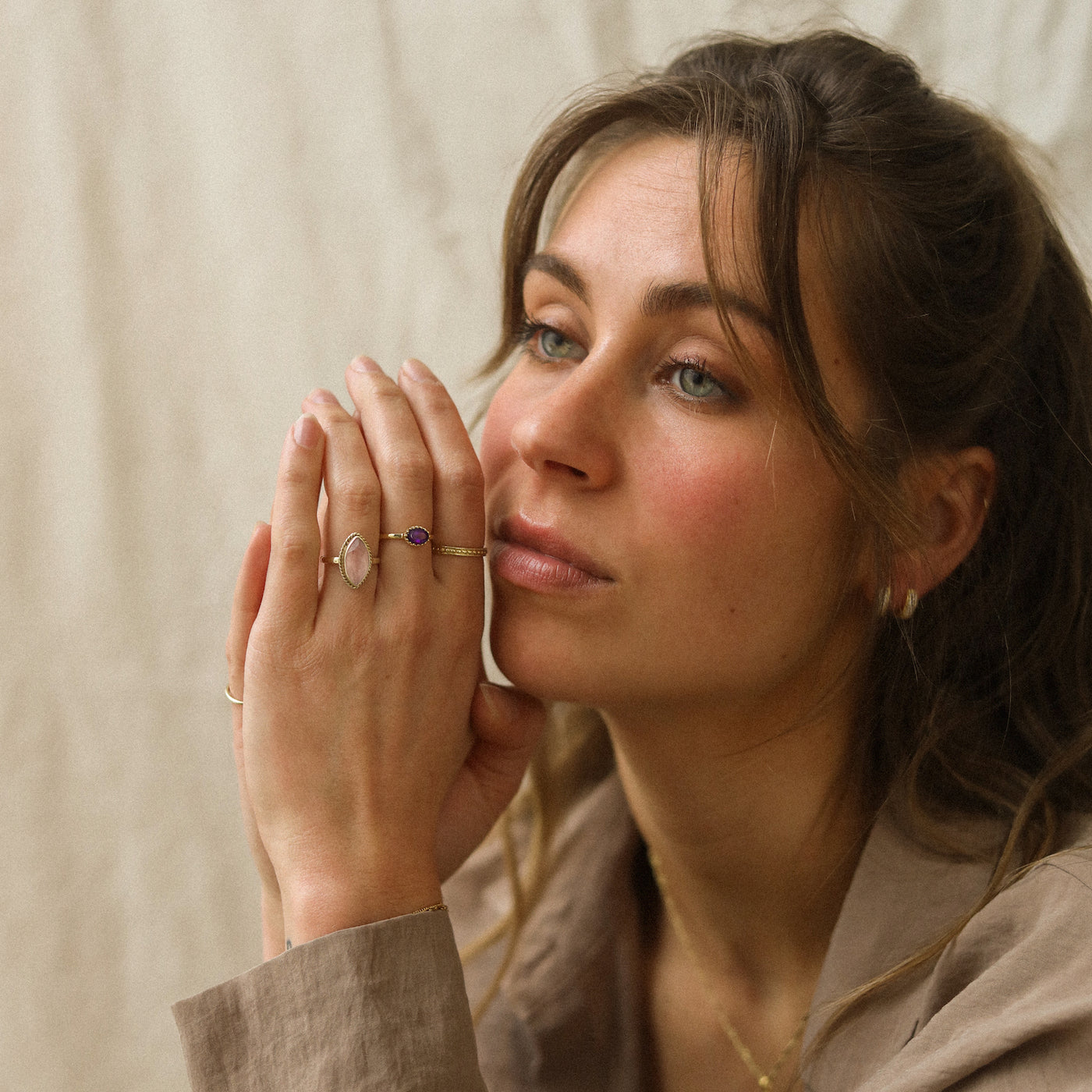 Our Values
We believe luxury jewelry must be available for every women. We aim to create fine jewelry with real gemstones for fair prices. Josephina Jewelry stands for high quality jewelry, affordable prices which is made etically and sustainable.
We aim to use recycled materials as much as possible, for this reason we use mainly recycled gold.
We produce in small batches to prevent overproduction.
We use no-nonsense packaging.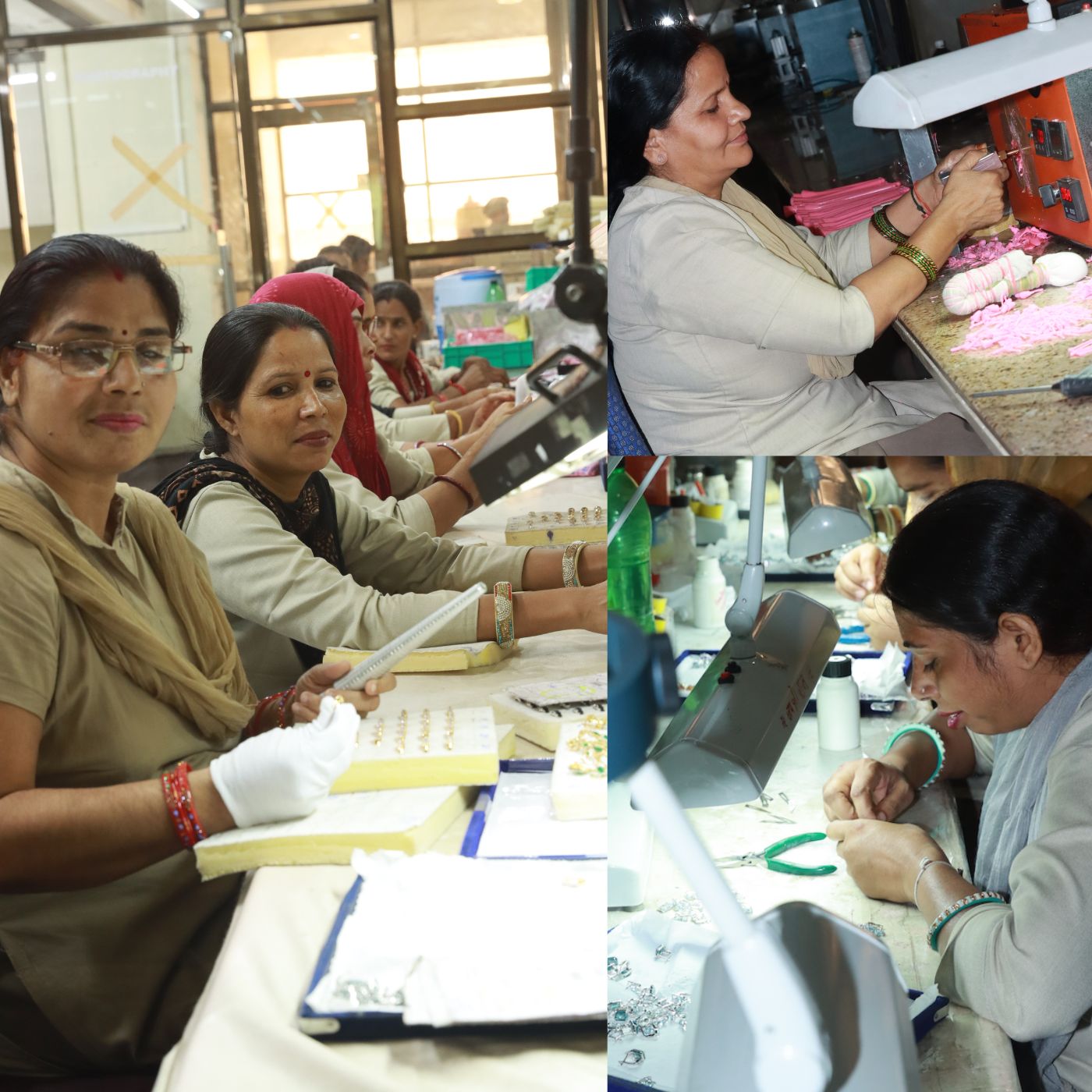 Our suppliers
Working with woman
We work with factories we trust and mainly work with women. One of the factories we work with gives uneducated woman the opportunity to be part of the jewelry production chain. The first 6 months of their education they teach them the basics and later on they get to choose their specialty. They will get educated for this specialty and hired afterwards. This way they can make their own money in a fair and safe environment.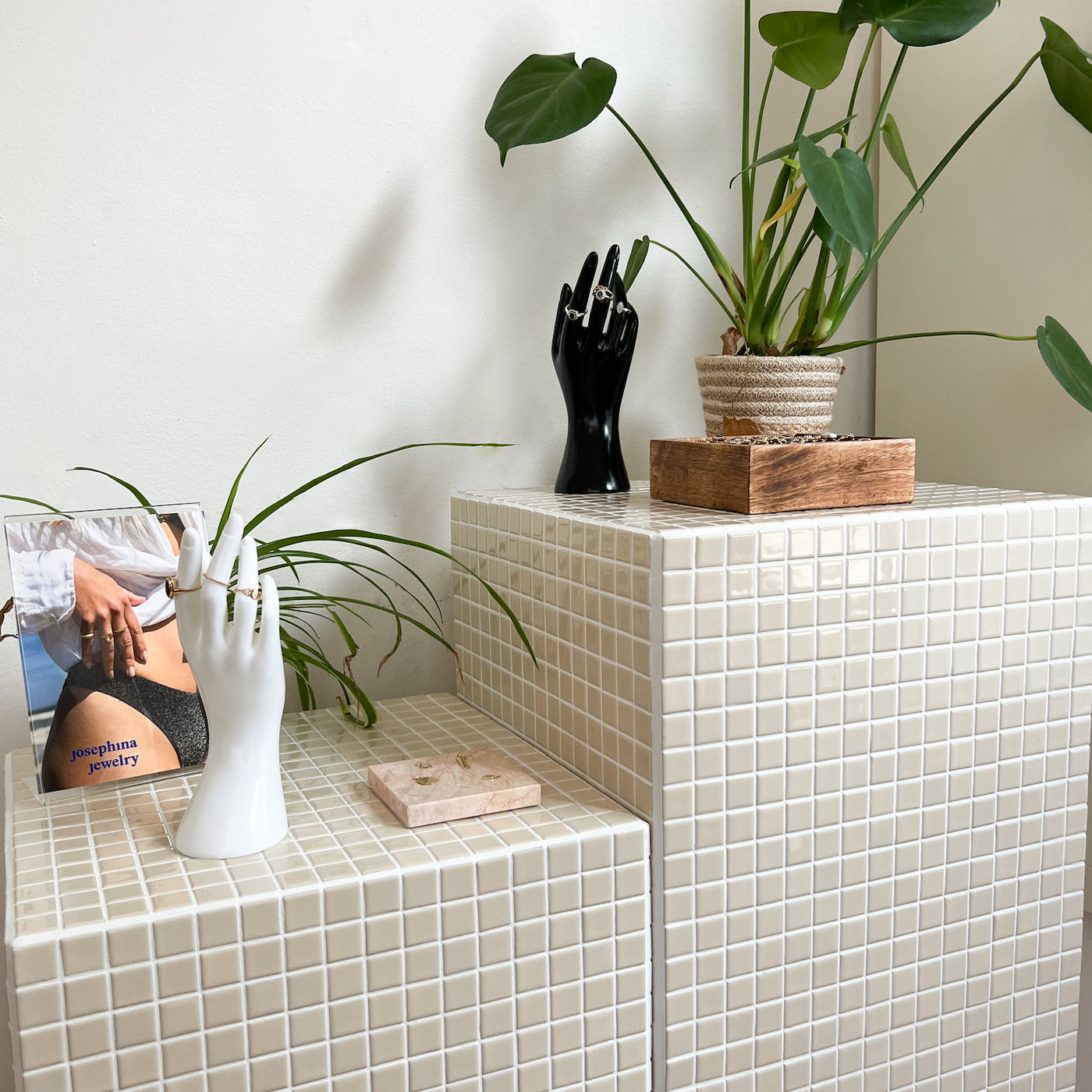 Visit us
We started working from home, transformed our living room into an office every day. After a year we moved into our first office. Unfortunately there was no radiator, but after spending a year in the cold we moved again. We found the perfect studio in Amsterdam. You can come by and say hello anytime! We like to help you create the perfect ring party.
You can make an appointment through this link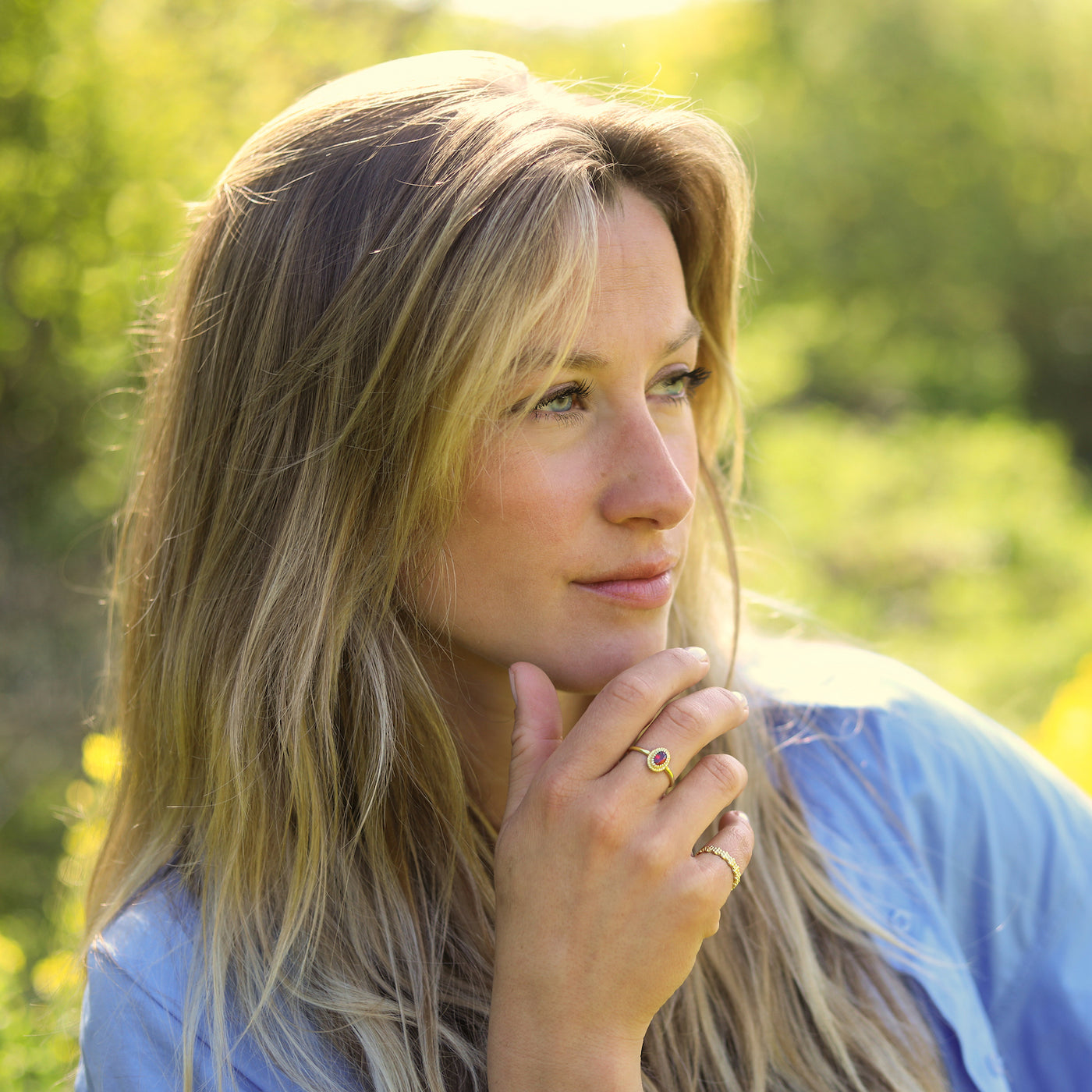 Our team
Meet Beau
Beau, the oldest one of the fam. Born in 1991. She is the structured one. Making sure everything is going well through all the chaos! ;)
Her favorite part of the job is creating new collections together with Lynn. Whenever she's not working, you can find her at the park or beach with her dog Lizzy.
OurTeam
Meet Lynn
Lynn, the youngest one of the fam. Born in 1996. She's the creative (chaotic) one. Creating new content for you on the daily
base. She loves creating new collections with Beau. Picking out the perfect gemstones for each fit is her favorite part! You can find her walking around with her babies Koda & Mini.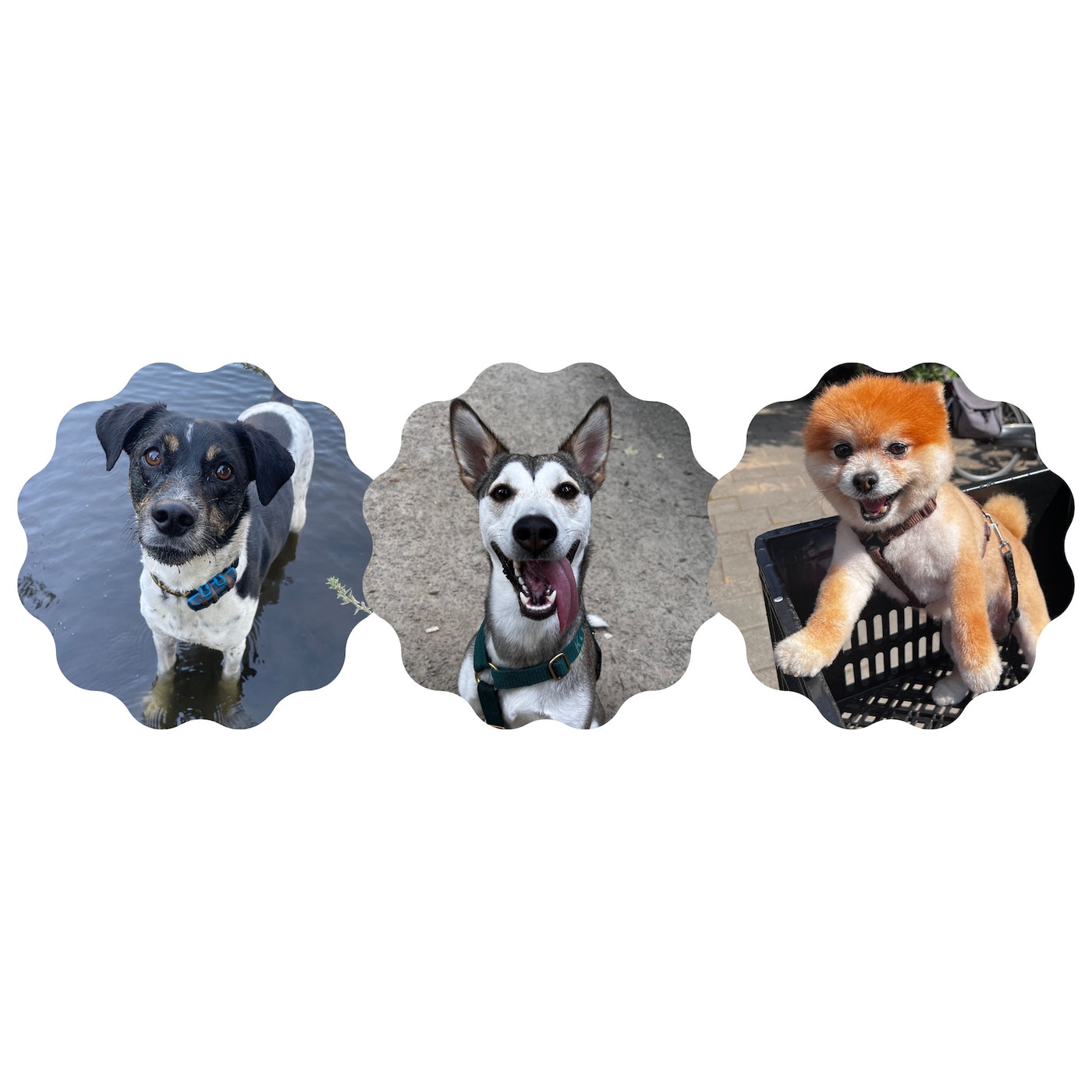 TheTeam
Meet our assistants